GT Academy 2008 Overview Clips Qualifying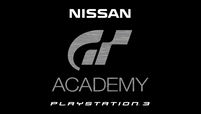 E-sports & motor sports: from the console into the cockpit!
GT Academy 2008
September 2008 until January 2009, Silverstone (England)/ 24-hour-race, Dubai 2009 (UAE)
Roaring motors, squeaky brakes and smoking tyres: the GT ACADEMY 2008 brings video games to the asphalt! From August 27th to 31st, the best European pilots of the Playstation game "Gran Turismo 5 Prologue" will meet at the English Silverstone Circuit to compete not only at the video game console but also in real racing cars. The GT ACADEMY combines virtual and real-life racing to make the wildest dreams of two aspiring race drivers come true: from the console into the cockpit!