SPAR Swiss Epic 2022 - Graubünden - Clips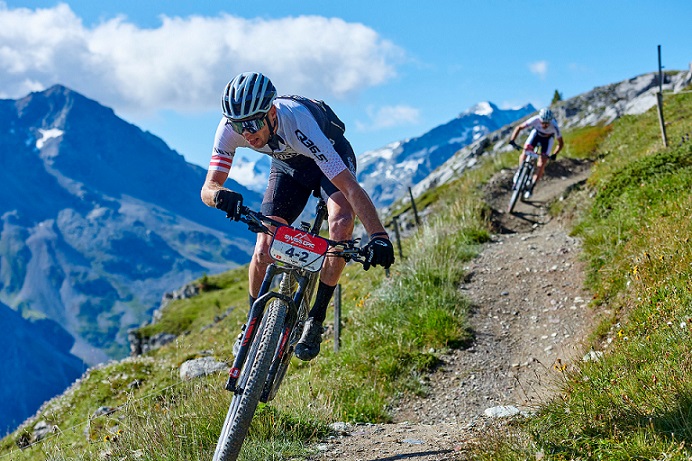 Mountainbike stage race
SPAR Swiss Epic 2022
16th - 20th August 2022, Graubünden (SUI)
Taking place from the 16th to 20th August 2022, the Spar Swiss Epic is one of the Epic Series' flagship Legend events.
With a fresh new route each year, it's a unique test of endurance, resolve and skill with the staggering beauty of the snow-capped, jagged skyline set as the perfect antidote to the physical and mental demands of off-road racing. Two-person teams, top professionals and ambitious amateurs alike, explore the seemingly endless, magical trails, staying overnight in double rooms in Arosa, Laax and Davos – an unforgettable Alpine experience!
Race format:
The SPAR Swiss Epic may only be ridden as a team of two, riding together is compulsory. 5 days, 359 kilometers, 11,700m climbing!
There are five categories. Participants of Spar Swiss Epic may ride in their respective categories.
Men: Both riders are male.
Women: Both riders are female.
Mixed: One rider is male and one rider is female.
Masters: Both riders are 40 years or older on 31 December of the year of the race.
Grand Masters: Both riders are 50 years or older on 31 December of the year of the race.